Terri Harper has been crowned GBN Female Fighter of the Year 2020 after a superb year becoming WBC world champion
Terri Harper has been crowned our Fighter of the Year for 2020 after fighting three times with two victories and a draw, and becoming the WBC world super featherweight champion in her opening fight before the shutdown before the pandemic.
A true warrior of the sport, 'Belter' has shown exactly why female boxing is on it's way to the highest level it has ever been, in a superb year when she took part in Matchroom's first ever all-female triple header main card.
Here are the final standings in the GBN Female Fighter of the Year award:
1st Place- Terri Harper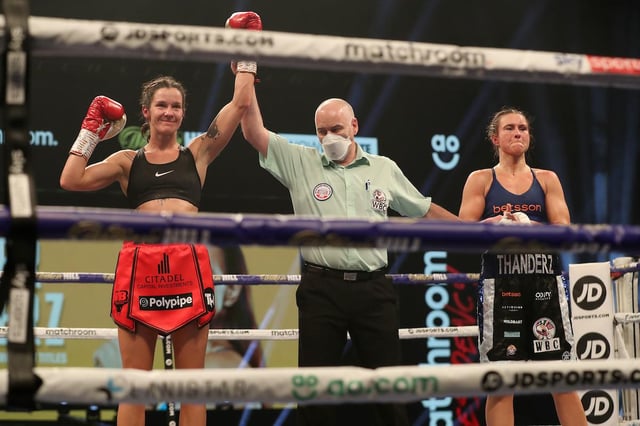 Terri Harper has had a phenomenal year in the sport gaining another world super featherweight title to add to her collection, by defeating Eva Walhstrom in February at the Sheffield Arena to earn her WBC belt and retain her IBO belt and become unified champion for the first time in her career. She won the contest with another convincing unanimous decision performance over ten rounds, to set herself apart as just the second female British boxer in history to hold a second world title.
She then took on the challenge of Natasha Jonas in a domestic clash after the pandemic tore havoc into the sport before Fight Camp where she battled to a tough draw against a tremendous opponent in Jonas being declared as one of the fight's of the summer and managed to retain her titles before being offered a rematch immediately after.
However, she then moved to complete her fighting year, competing for a third time against undefeated Katharina Thanderz at the SSE Arena where she valiantly stopped her opponent in the ninth round with a barrage of heavy shots, despite having broken her hand in a previous round. This then showed her battling attitude and resilliance to get the job done and take out another leading competitior in the division and remain undefeated professionaly.
Harper will look forward to what promises to be another positive year in 2021, with hopes of unifying the dvision in a bout with Hyun-Mi Choi and a potential rematch with Natasha Jonas after the split decision draw.
2nd Place- Katie Taylor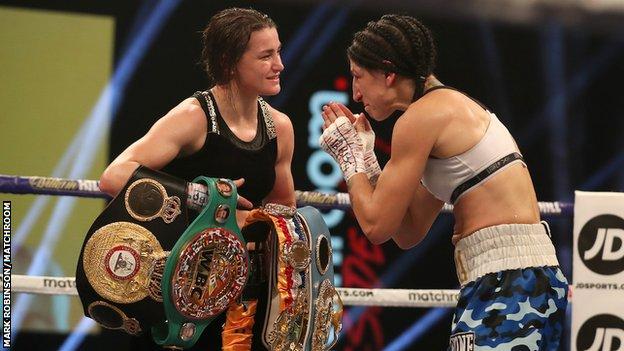 Once again, the Irish warrior had a barnstorming year in the sport, lading the way as arguably it's top athlete and defending her undisputed crown and undefeated record once again.
First up, Taylor followed up her controversial victory over rival Delfine Persoon with a rematch at Fight Camp in the summer, where she produced an impressive boxing clinical performance to retain her crowns, and decelare the rivalry over as she continued to reign as undisputed champion and dismantled one of her toughest competitor's yet to retain her crown.
Later in the year, she also dispatched Miriam Gutierrez in a free to view mandatory defence as part of the first ever women's Matchroom triple-header which she headline and produced an incredible display to take down a helpless opponent over ten rounds of dominance and potentially set up another huge 2021 for the Irish Warrior 'KT' and continued her domination of the sport as undisputed champion.
3rd Place- Jessica McCaskill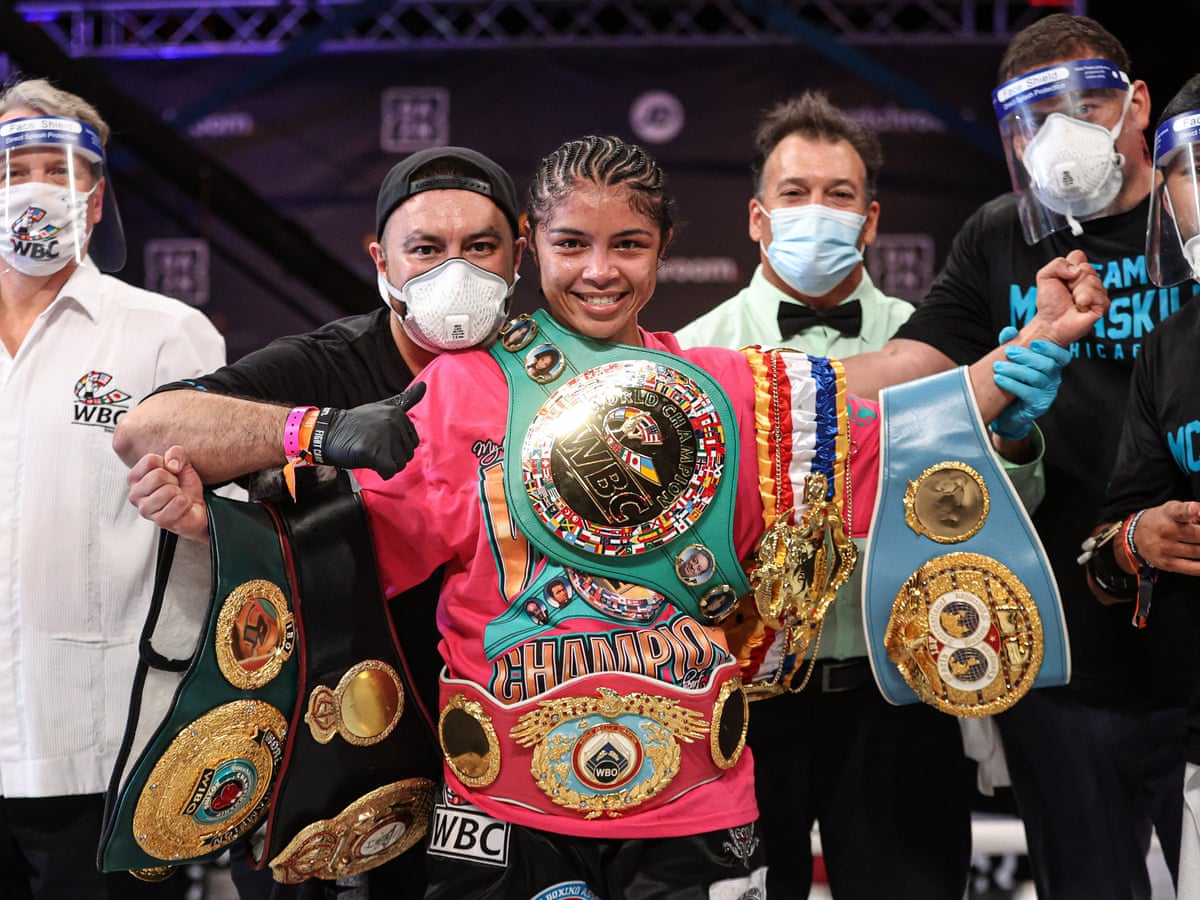 'Caskilla' had an incredible year and her career best victory in 2020, where despite previously losing to Katie Taylor on a step-up, she took on undefeated top fighter Cecilia Braekhus who was the undisputed welterweight champion in a mandatory challenge in a street-fight in Tulsa.
She happened to pull off one of the most incredible upsets in the history of the female sport, taking the victory by majority decision in a tough, brave performance from the American who became undisputed welterweight champion collecting five belts.
McCaskill could now try and find a rematch with Katie Taylor in order to try and become champion in another division and gain her revenge.
GBN also announced their Fighter of the Year awards in the men's category after a year of uncertainty and negativity around the sport's future turned into a year of incredible fight's and competitors.
HÖRFA are proud sponsors of Global Boxing News